A celebration of uniquely Australian summer moments.
As TikTok's its second national Aussie brand campaign, we highlighting all of the elements of summer that are uniquely Australian, from Christmas in the sun, cricket, and road trips to all the 'big' statues. Drawing on local content throughout the app, each element of the campaign presented a different trend of Australian summer, all updating in real time throughout the season.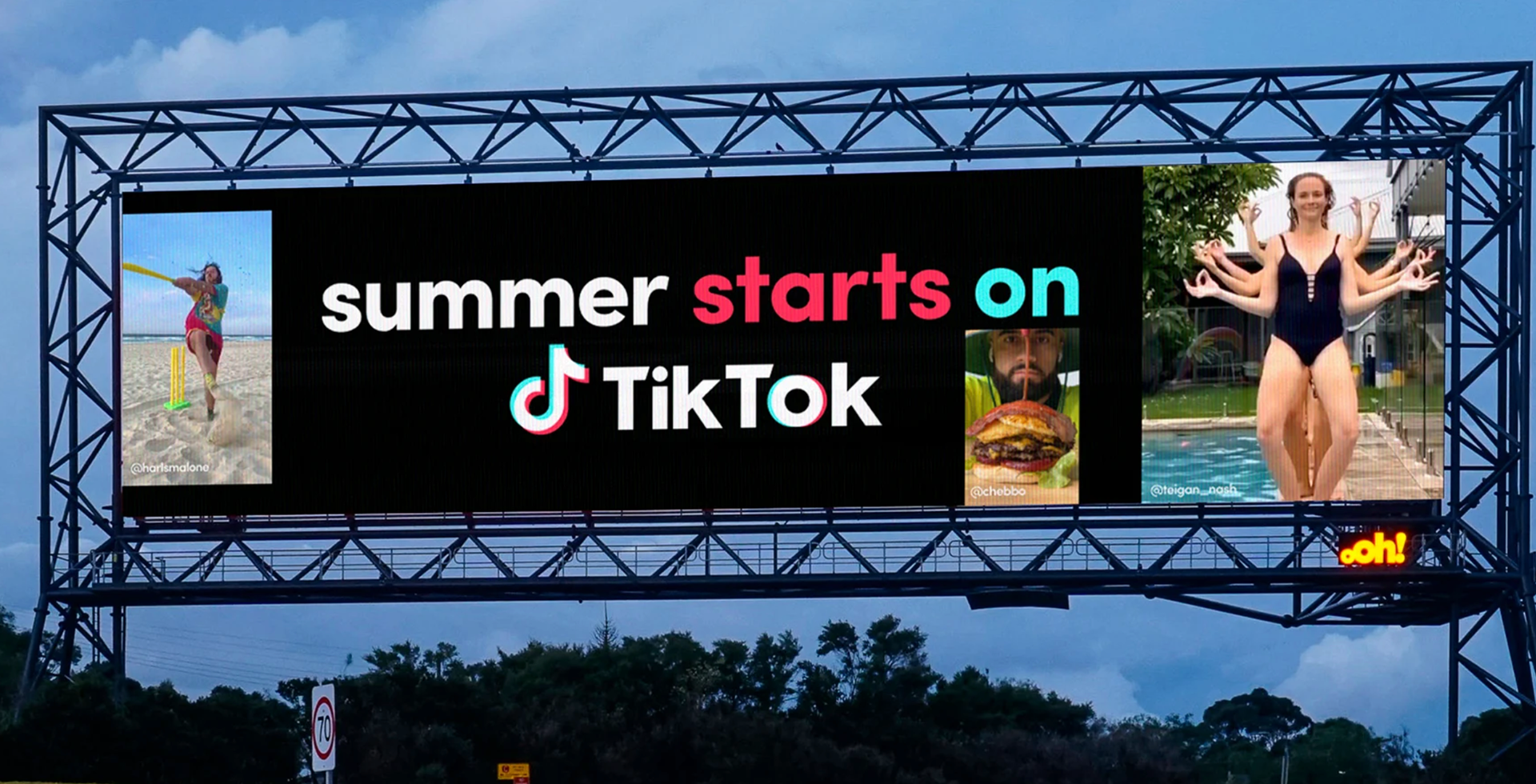 We also payed homage to The Big Banana and The Big Prawn with the world's largest inflatable Australian native bird, effectively turning Sydney's very own Cockle Bay into Australia's largest pool with a 12 meter tall cockatoo.