Australian Security Intelligence Organisation
 - Recruitment
When it comes to recruiting, ASIO has no trouble attracting applicants. The problem is, less than 3% actually go on to get the gig. With this in mind we created an anti-recruitment campaign – one that was only accessible to curious minds with an eye for something out of the ordinary. 
Outdoor - Hidden Headlines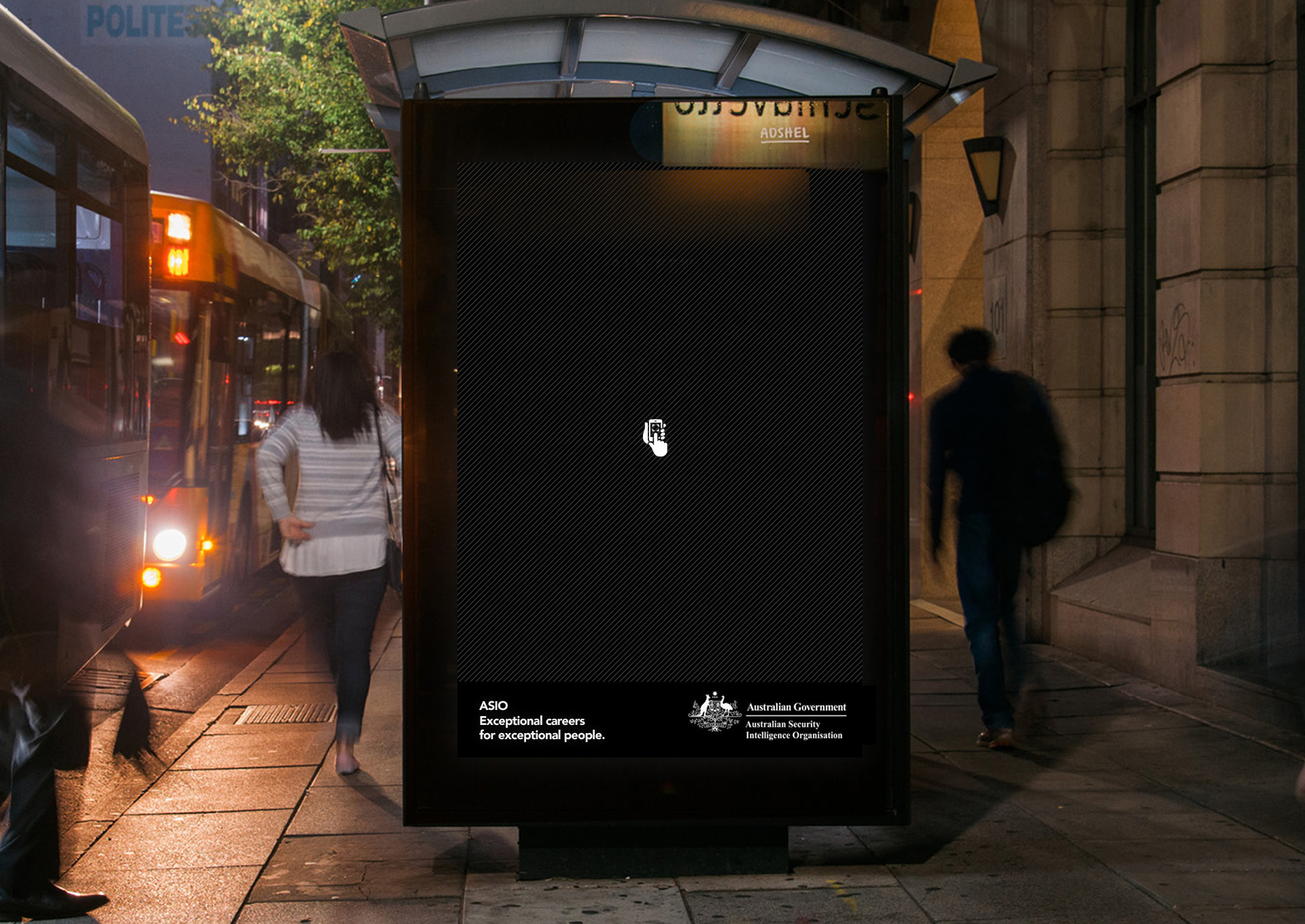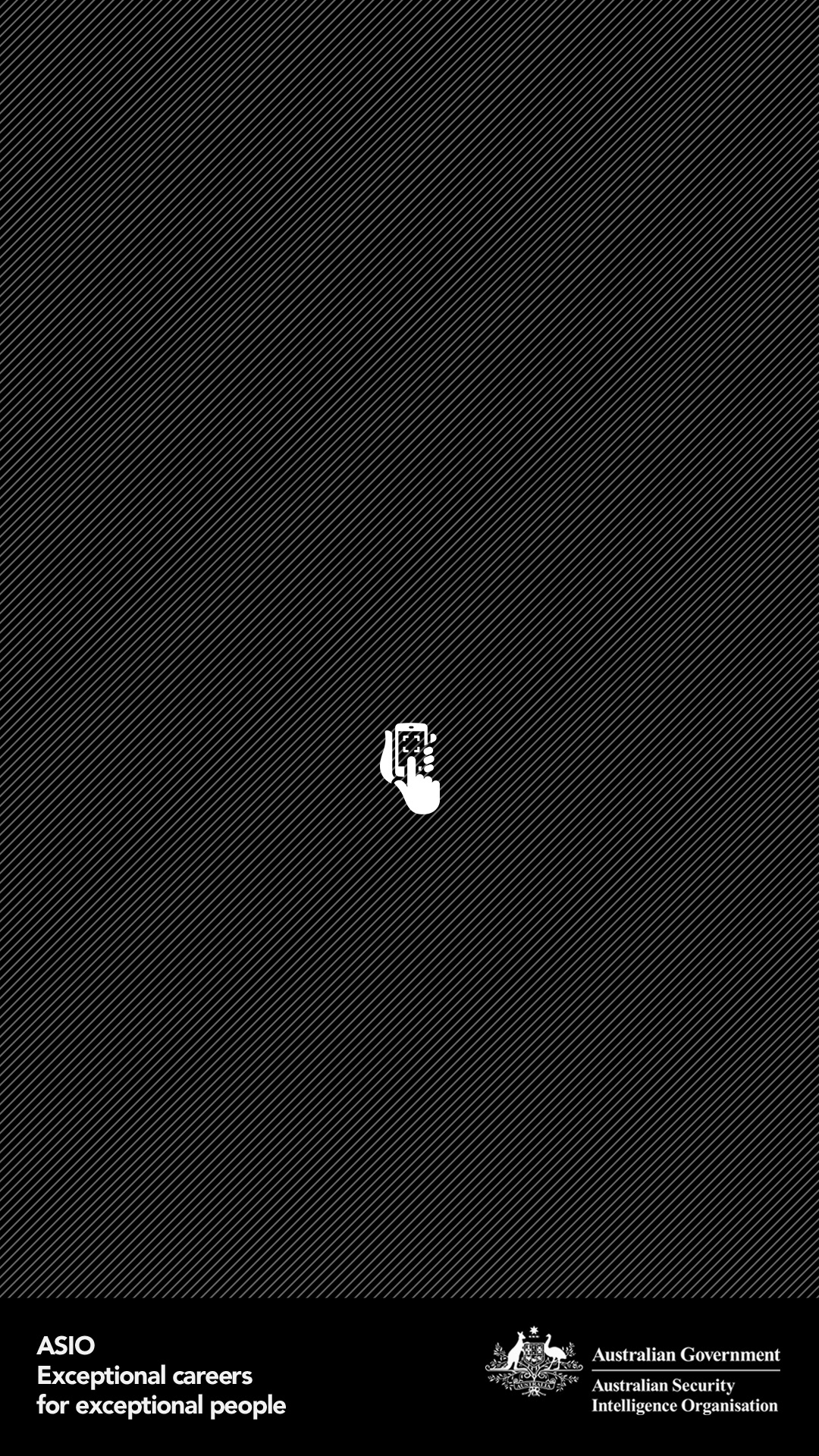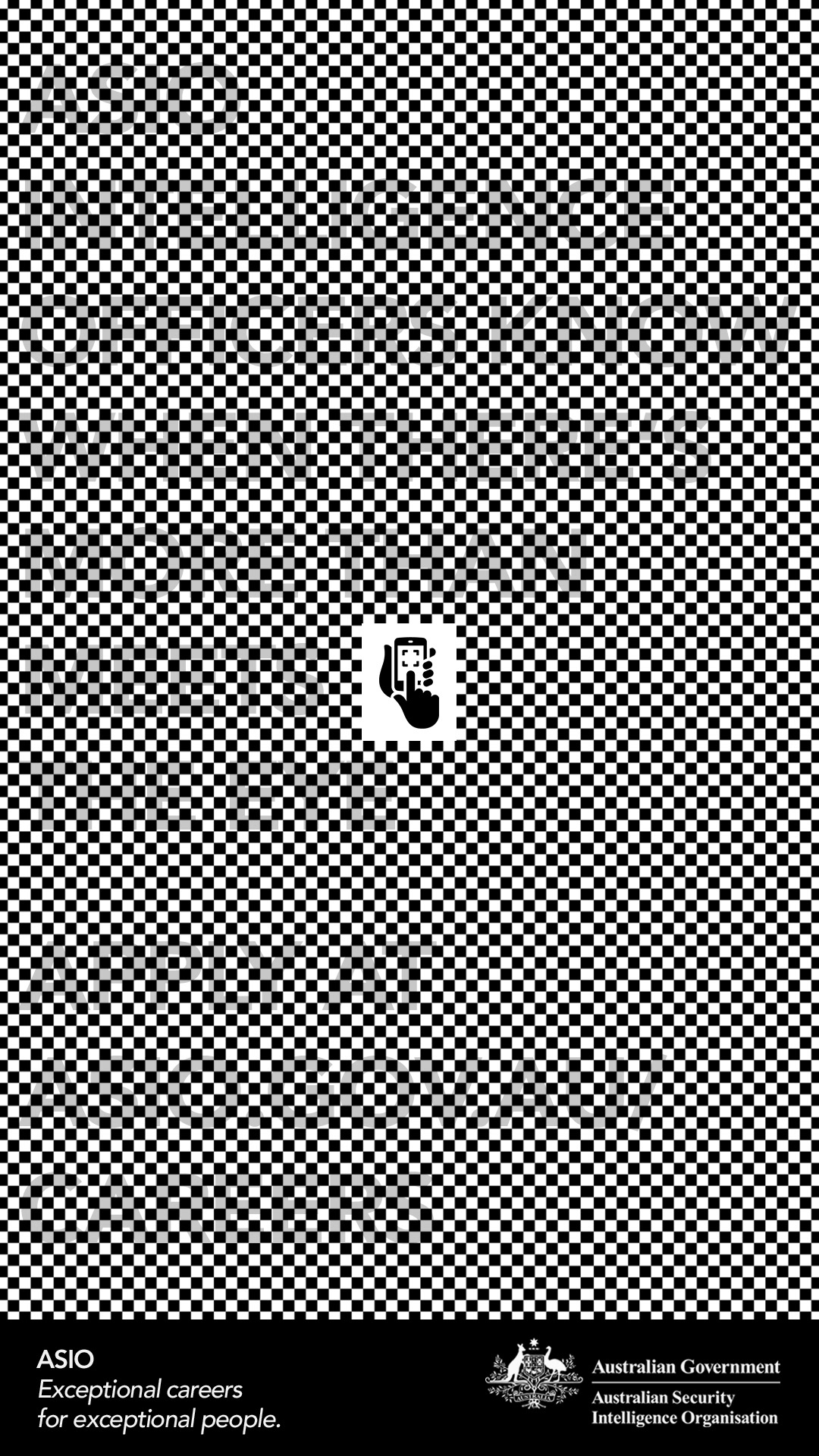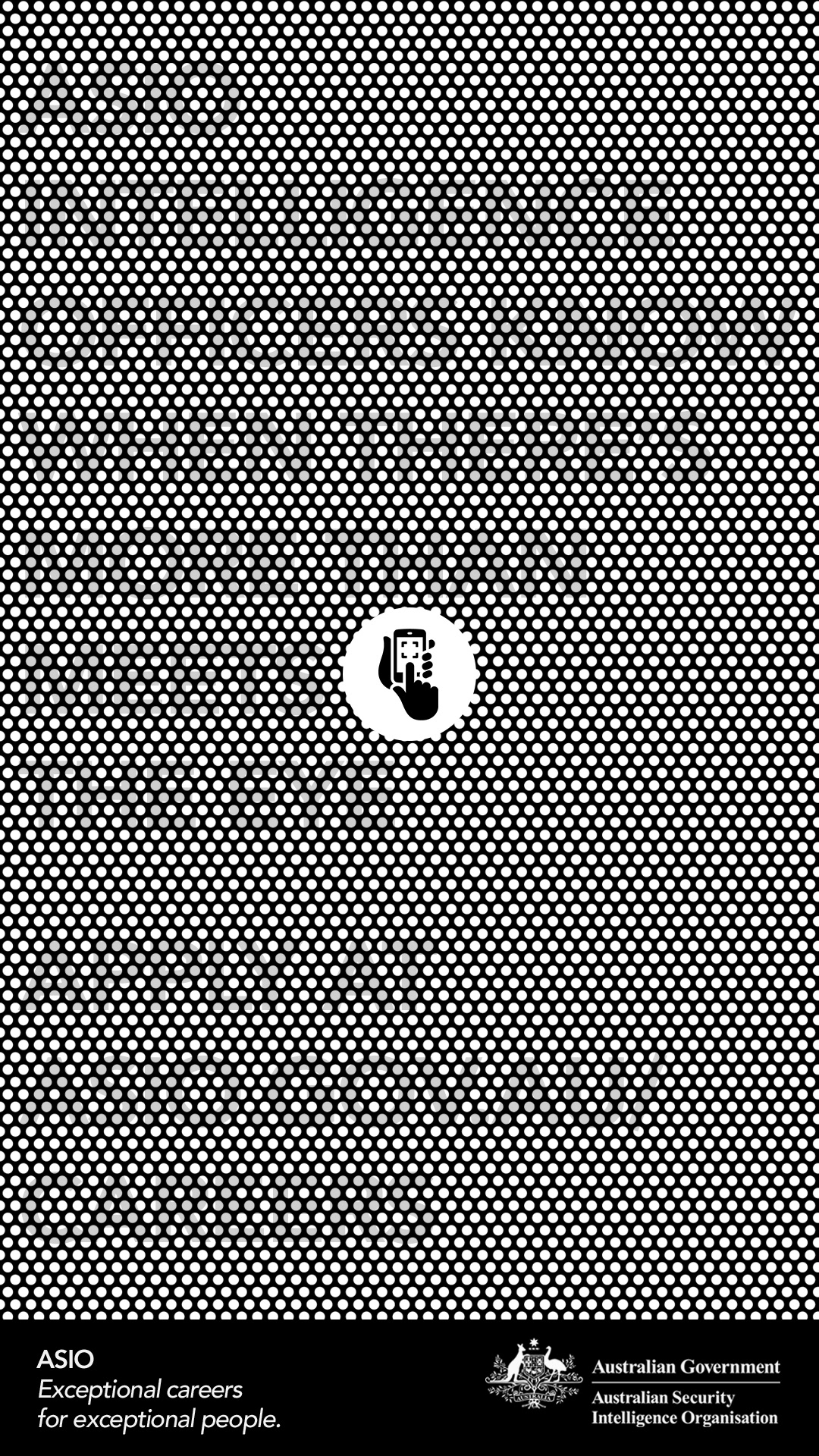 YouTube 15sec -
Restricted Content
Digital Display
3-D Touch Mobile Banner
Using 3-D touch functionality, users were required to 'force-push' the 
Apply Now
CTA in order to progress to the hidden application page.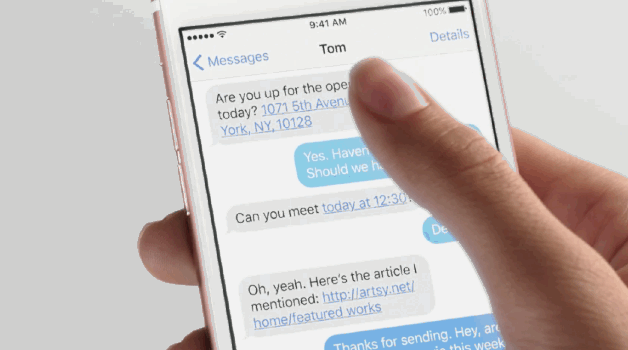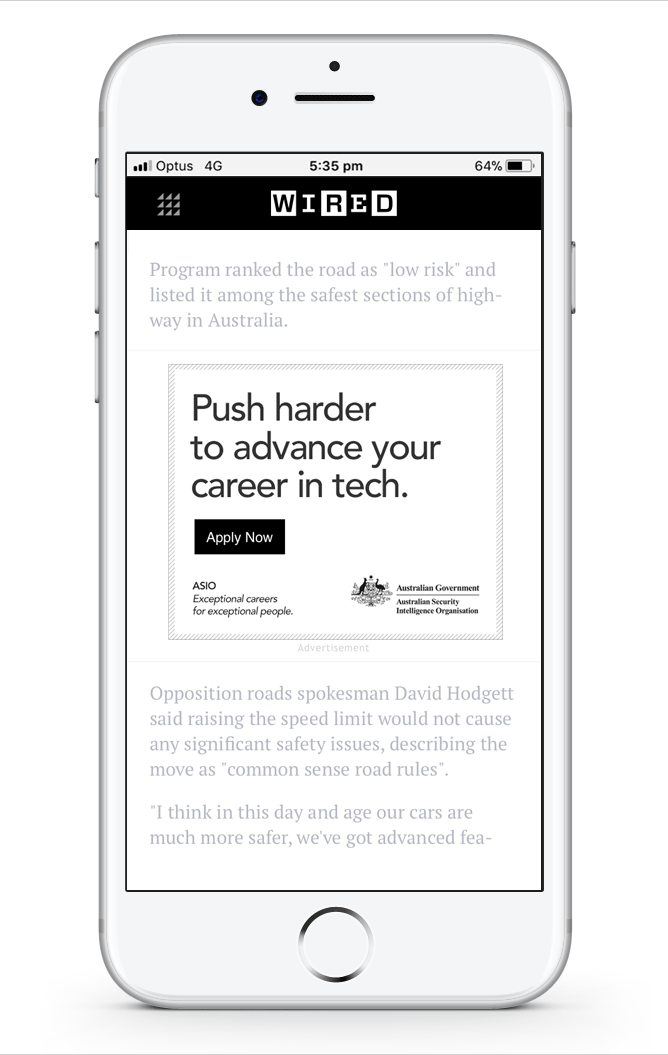 Alt-Text
Holding onto the banner image revealed the application URL.
3. Select-All
Desktop banner. Users had to either hit the 'select all' shortcut key or manually select the text area within the banner to reveal the application URL.
4. Inspect
'Inspecting' the banner revealed a hidden message in the source code.